Riddlemoser, Father Joseph
1978, January 31
Date of Birth: 1899, August 1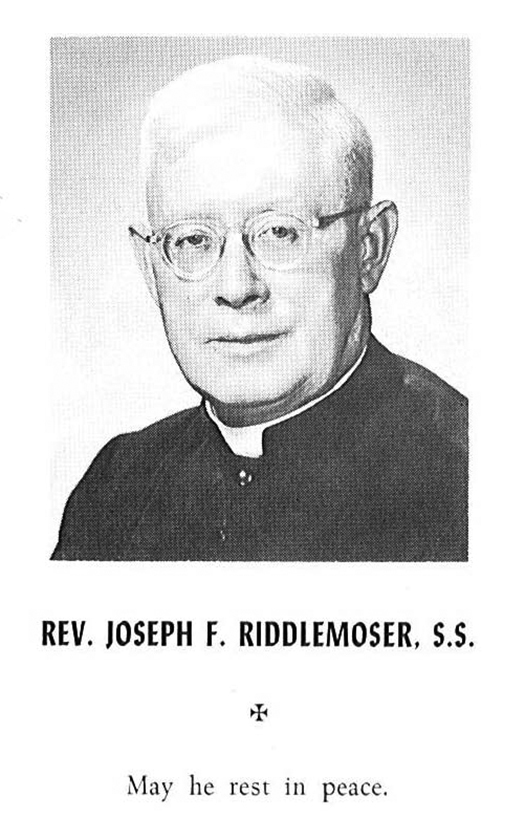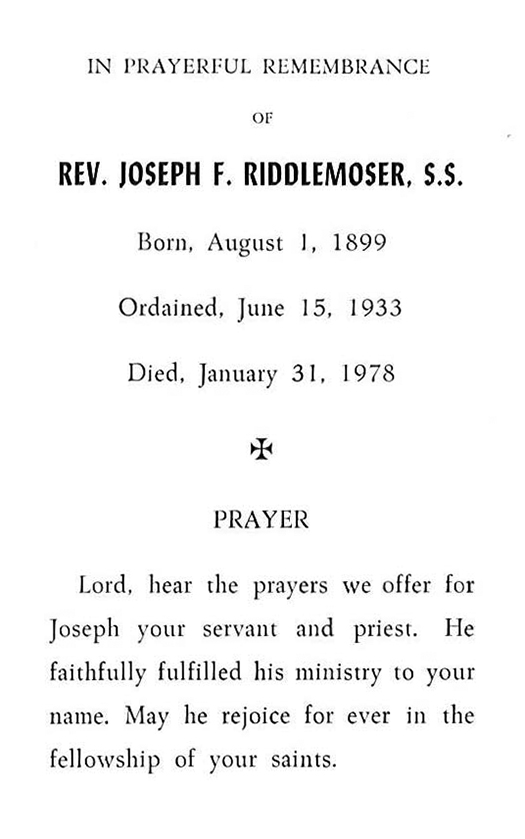 Joseph Riddlemoser was born in Baltimore, Maryland, on August 1, 1899. His early schooling was in Corpus Christi Parochial School and in the Polytechnic High School in Baltimore. After working for the Baltimore and Ohio Railroad for a time, he entered St. Charles College in Catonsville, Maryland, in 1923. He graduated in 1927. From St. Charles he went to St. Mary's Seminary in Baltimore, Maryland, for Philosophy. He received his B.A. in 1930 after beginning his Theology. He moved to the new Roland Park seminary after it opened and attained his M.A. in 1931 and his S.T.B. in 1932. He was ordained to the priesthood on June 15, 1933.
Father Riddlemoser made his Solitude in Catonsville in 1933-1934. He was then assigned to St. Joseph's College in Mountain View, California. There he spent all his teaching years and also acted as Choirmaster. He retired at St. Joseph's in January 1970. In May 1977, he moved to St. Anne's Home in San Francisco. He died there on January 31, 1978.
Adapted from Father Riddlemoser's "Personal Data" sheet and from other data supplied by Father John Bowen.