Visit the Podcast page each day during Advent
for a new meditation from Fr. David Thayer, P.S.S.
Just Click This Box
The Fifteenth Institute for Seminary Formators will be held June 5–10, 2022, at Theological College in Washington, DC.
Click the button to visit the information page where there is a link to the online registration form and a downloadable brochure.
Deacon Ed McCormack recently published two new guides. Read the interview in the News section.
Fr. Mark Knestout (center in photo), was the 2019-2020 Recipient of the Rev. Gerald L. Brown, P.S.S., Award for Excellence in Pastoral Ministry Supervision.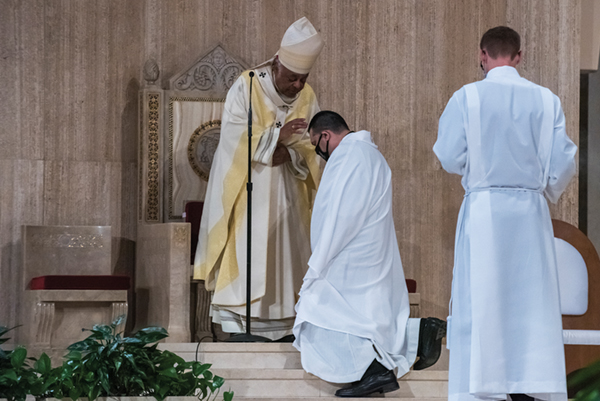 Fr. Dominic Ciriaco, PSS, was installed as 17th rector of Theological College in October 2020.
Phase 2 Renovations at St. Mary's
In mid-March, St. Mary's Seminary & University celebrated the completion of Phase 2 of its extensive 21st century renovation project with a prayer service and blessing of the new residences by its rector, Fr. Phillip J. Brown, PSS.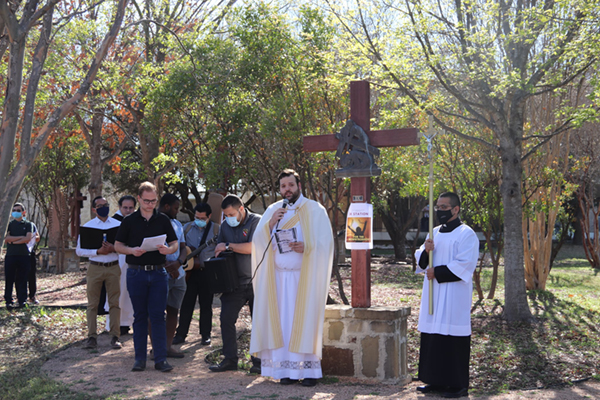 Assumption Celebrates St. Joseph
Assumption Seminary in the Archdiocese of San Antonio, Texas, celebrated the Solemnity of St. Joseph, Spouse of the Blessed Virgin Mary, with special festivity.
Improvements and repairs continue in Kachebere, with more upgrades and refinements in the planning stages.
The diocese of Gaborone invited the Society of St. Sulpice to take charge of St. Kizito house of formation in Lusaka, Zambia. It is the hope of the diocese that the Society of St. Sulpice with its long tradition of formation will help the diocese stabilize the formation of its future priests.
Learn more about Very Rev. Daniel F. Moore, P.S.S., STD, who assumed the office of Acting Provincial Superior on May 1, 2020.
Hover your mouse cursor over the slideshow to pause it.
We "Sulpician Fathers" have an uncommon name and a unique mission: the initial and ongoing formation of diocesan priests. In 1641, our founder, Fr. Jean-Jacques Olier, was the pastor of the Church of Saint Sulpice. He founded a community of diocesan priests in Paris specifically to prepare diocesan seminarians for the Roman Catholic priesthood. We Sulpicians have been dedicated to the work of forming priests after the heart of Jesus the Good Shepherd ever since.
Sulpicians came to the United States in 1791, arriving first in Baltimore. Since then, we have dedicated ourselves to assisting bishops by providing seminary education and ongoing formation for seminarians and our fellow priests.
In the United States, we have seminaries in Baltimore, Washington, DC, and San Antonio. Texas. Farther afield, we support seminaries in the Central African nations of Zambia and Malawi.
Quick Facts
■ Serve 57 Arch/dioceses and 19 International Arch/dioceses (11 of which are Zambian)
■ Staff an additional 5 seminaries (U.S. & Zambia)
■ Are responsible for a Baltimore parish of 800 families
■ Coordinate and facilitate the Biennial Institute for Seminary Formators
■ Operate three Sulpician seminaries with a total enrollment of 324
■ Founded by Fr. Jean-Jacques Olier
Click above image to visit the St. Mary's Seminary and University page.
Click above image to visit the Theological College page.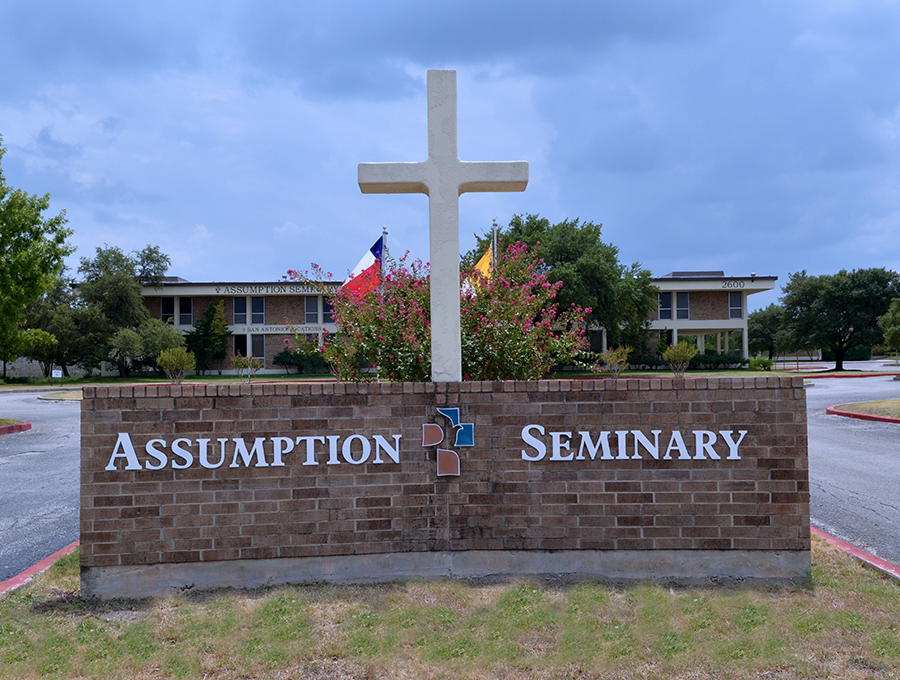 Click above image to visit the Assumption Seminary page.