Site of the First Roman Catholic Seminary in the United States
The US Sulpician Province announces the establishment of The Blessed Father Michael J. McGivney House, a regional house of propaedeutic formation at St. Mary's Seminary on Paca Street.
Read the article published in The Catholic Review:
Very Rev. Daniel F. Moore, P.S.S., STD, was eleted Provincial Superior on May 19, 2022 by the Provincial Assembly of the Sulpician Province of the USA.
Hover your mouse cursor over the slideshow to pause it.
We "Sulpician Fathers" have an uncommon name and a unique mission: the initial and ongoing formation of diocesan priests. In 1641, our founder, Fr. Jean-Jacques Olier, was the pastor of the Church of Saint Sulpice. He founded a community of diocesan priests in Paris specifically to prepare diocesan seminarians for the Roman Catholic priesthood. We Sulpicians have been dedicated to the work of forming priests after the heart of Jesus the Good Shepherd ever since.
Sulpicians came to the United States in 1791, arriving first in Baltimore. Since then, we have dedicated ourselves to assisting bishops by providing seminary education and ongoing formation for seminarians and our fellow priests.
In the United States, we have seminaries in Baltimore, Washington, DC, and San Antonio. Texas. Farther afield, we support seminaries in the Central African nations of Zambia and Malawi.
Quick Facts
■ Serve 57 Arch/dioceses and 19 International Arch/dioceses (11 of which are Zambian)
■ Staff an additional 5 seminaries (U.S. & Zambia)
■ Are responsible for a Baltimore parish of 800 families
■ Coordinate and facilitate the Biennial Institute for Seminary Formators
■ Operate three Sulpician seminaries with a total enrollment of 324
■ Founded by Fr. Jean-Jacques Olier
Click above image to visit the St. Mary's Seminary and University page.
Click above image to visit the Theological College page.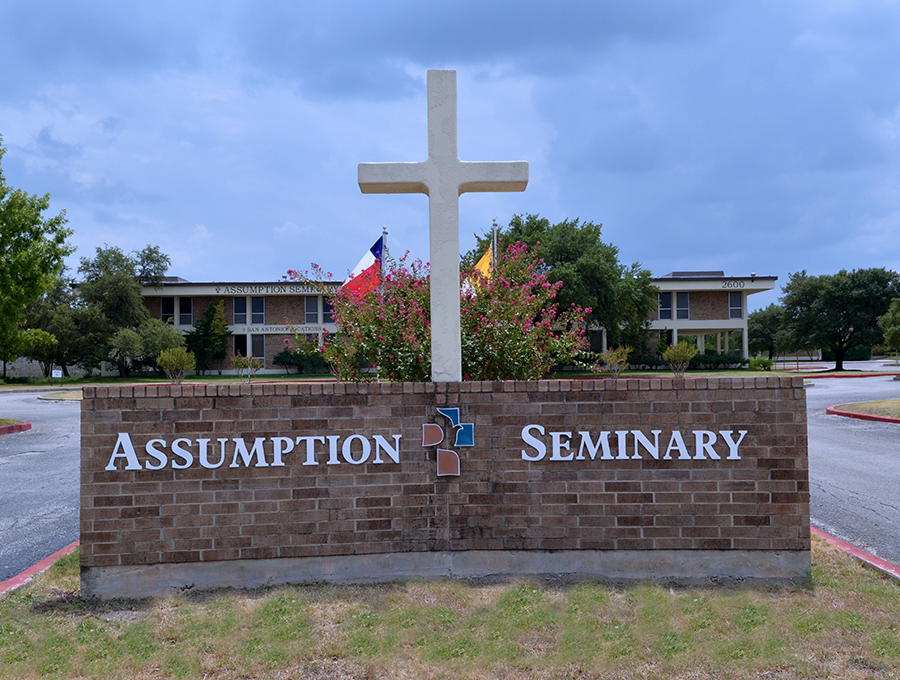 Click above image to visit the Assumption Seminary page.