Sulpician scripture scholar Fr. Raymond E. Brown (1928-1998) was a central figure in the development of Catholic Biblical Scholarship in the twentieth century. Fr. Brown possessed the ability to take complex biblical scholarship and exegesis and make it accessible to those seeking to deepen their understanding of faith and their relationship with God. Fr. Brown's ecumenical sensitivities made his scholarship accessible and welcomed by Catholics and Protestants alike. Passionist Father Donald Senior, CP, was tasked by the Society of St. Sulpice to create a biography of this iconic Sulpician scholar. Fr. Senior's work resulted in his 2018 publication Raymond E. Brown and the Catholic Biblical Renewal published by Paulist Press. The following is a recent interview that Fr. Senior gave reflecting on his biography of Fr. Brown and his personal memories of this faithful Sulpician.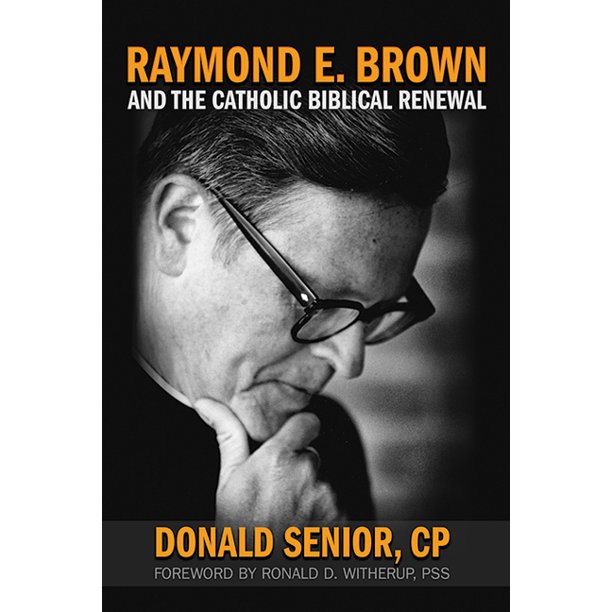 The interview can be seen on the Aqueduct Project website, along with a bio of Fr. Senior. The same video is available thruogh the link directly to YouTube at the bottom of the page.
Clicking the button will open a new tab or window.
Fr. Brown's entry in the Sulpician Necrology can be accessed by clicking here.